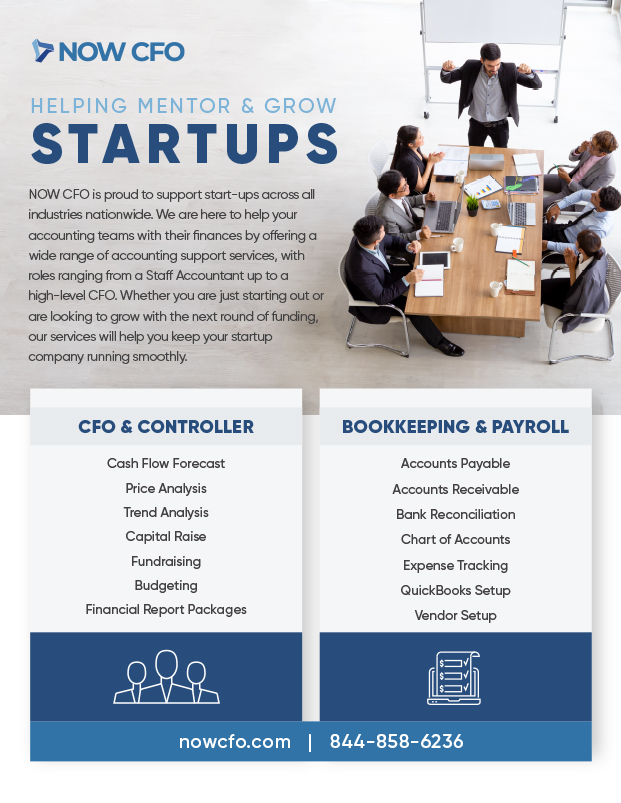 Version
Download

14

File Size

33.69 MB

File Count

1

Create Date

May 24, 2022

Last Updated

May 24, 2022
Startups One Sheet
NOW CFO is proud to support start-ups across all
industries nationwide. We are here to help your
accounting teams with their finances by offering a
wide range of accounting support services, with
roles ranging from a Staff Accountant up to a
high-level CFO. Whether you are just starting out or
are looking to grow with the next round of funding,
our services will help you keep your startup
company running smoothly.